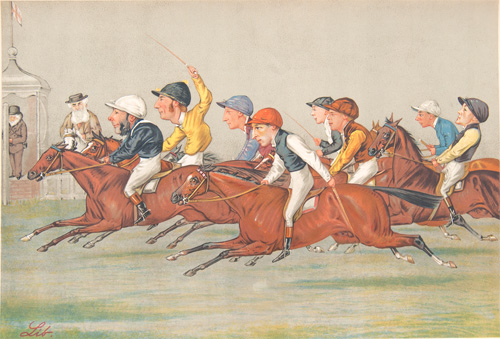 The Winning Post
Judge Clark, Sir John Astley BART, J. Osborne, Tom Cannon, J. Watts, J. Webb, F. Barrett, G. Barrett, W. Robinson, P. Rickaby

Dec. 8, 1888

Special Double Page lithograph. Sheet size is approximately 22 inches wide by 16 inches high.
This prints was not circulated, and thus has no folds. See above for a circulated lithograph, with folds.
Photocopy of original text accompanies this antique lithograph. Click image above for larger view.

see above for circulated lithograph with original folds, as issued