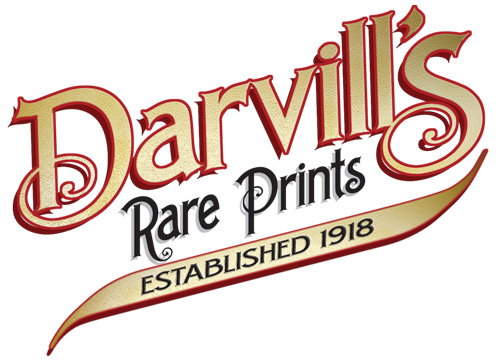 NEW WEBSITE COMING SOON!
Sign up for our email list! We will email you a Special Discount Code for your next purchase.
Antique prints of guns, rifles, etc.
from an unidentified source
Inscribed below figures is: Lith. da Imprensa Nacional and the lithographer is J. Méra.
Apparently a Poruguese publication of unknown origin/date, but likely from the period of 1850-1870.

Original color lithographs over 150 years old, NOT modern reproductions.

Sheet size is approximately 9.5 x 12.5 inches
Image size (measured at outer neat line) is approximately 7.25 x 10.5 inches
MOST PLATES HAVE SHORT TEARS AT THE TOP EDGE, WELL OUTSIDE OF IMAGE AREA. ANY SIGNIFICANT FLAWS WILL BE NOTED.

PLEASE CLICK ON THUMBNAILS FOR ENLARGED VIEW.
(The sheet is too large to scan entirely. Thus, portions of the margin may not appear in the scan.
The Darvill's digital watermark does not appear on the actual antique lithograph.)