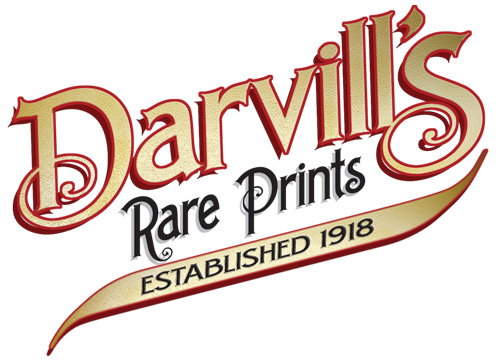 NEW WEBSITE COMING SOON!
Sign up for our email list! We will email you a Special Discount Code for your next purchase.
"Art & Song; a series of original highly finished steel engravings from the masterpieces of Art of the Nineteenth Century..."
Edited by Robert Bell
Published by Bell and Daldy, London
(1867)
[NO TITLE PAGE AVAILABLE]
Large paper edition, India Proofs
Sheet size = approximately 15 x 21 inches
Image sizes vary, see information below each thumbnail image.
Only the image area is shown in the scans, but please be assured that the entire very large sheet's margins are present.
THE ACTUAL ENGRAVED AREA IS QUITE SMALL ON A VERY LARGE SHEET OF THICK PAPER.

Original steel engravings over 150 years old

Please click on the thumbnails below for a larger image.
The Darvill's digital watermark obviously does not appear on the actual antique engraving.
SPECIAL NOTE: due to the large size of these sheets, additional shipping will likely be required. Please check your email for a notice from us about possible increased shipping fee. The paper is too thick to be rolled, so they must be mailed flat.