Fisherman's Wharf
San Francisco
$15



The Ferry Building
San Francisco
$15



Flower Vendors
San Francisco
$10



Japanese Tea Garden
San Francisco
$15



Cliff House and Seal Rocks
San Francisco
$15



Portals of the Past
San Francisco
$15

Click here to return to the antique prints homepage
E.A. Burbank (1858-1949)
Early offset lithographs after original pencil sketches by E.A. Burbank
(published by our founder, Fred T. Darvill, San Francisco, 1930s)
Sheet size: about 8¼ x 11¼ inches

Elbridge Ayer Burbank was born in Harvard, Illinois in 1858. A student at the Art Institute of Chicago he later had a studio in St. Paul, Minnesota and studied in Munich, Germany. Burbank became a successful painter in Chicago where he won the prestigious Charles T. Yerkes art prize. His uncle, Edward Ayer, president of Chicago's Field Museum of Natural History, commissioned Burbank to paint Geronimo in 1897. The artist traveled west to fill this commission. The trip profoundly changed his life. Burbank would spend the rest of his life in the West. His richly illustrated autobiography, Burbank Among the Indian as told to Ernest Royce was published in 1944. He was killed in a cable car accident in 1949.
The founder of Darvill's Rare Prints - Fred T. Darvill - knew Burbank personally when the shop was in San Francisco during the late 1920s and 1930s. Darvill commissioned many paintings
by Burbank with the intention of selling the prints. Many E.A. Burbank prints, especially those of Indians, are only to be found at Darvill's Rare Prints to this day!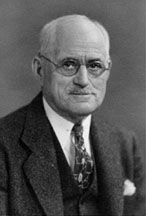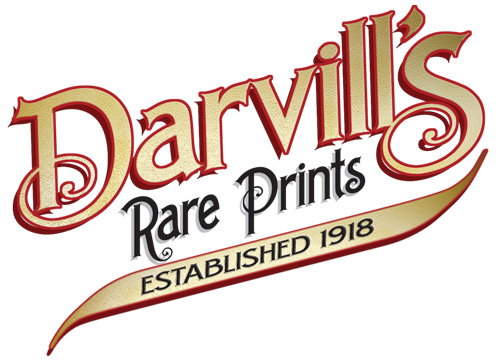 Since Adirondack Retro acquired Darvill's Rare Prints in August of 2022, we have been working tirelessly on our New State-Of-The Art Website. We are excited to announce that it is now up and running and that our massive inventory of Antique Prints and Rare Maps are being transferred over to the new site daily. In addition to the nearly 500,000 prints found on www.DarvillsRarePrints.com, Adirondack Retro offers an eclectic selection of Antique and Vintage Advertisements along with their Limited Edition Giclee Prints. During this transition, customers will still be able to shop and make purchases on www.DarvillsRarePrints.com.