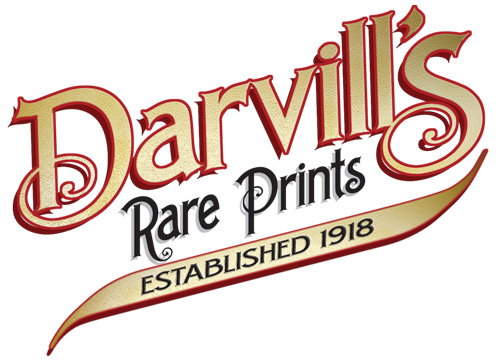 NEW WEBSITE COMING SOON!
Sign up for our email list! We will email you a Special Discount Code for your next purchase.
Views of the Overland Journey to India from Original Sketches
by C. Broughton, Esq., H.E.I.C.S.
Lithographed on zinc by W.A. Delamotte

Original zinc lithographs over 170 years old
— Published in 1847 —

Sheet size: approximately 11 x 14.5 inches (28 x 37 cm) • Image size: approximately 9 x 11.75 inches (23 x 30 cm).

Moderate to heavy foxing on some plates, edges browned—see enlargements for condition of each plate.