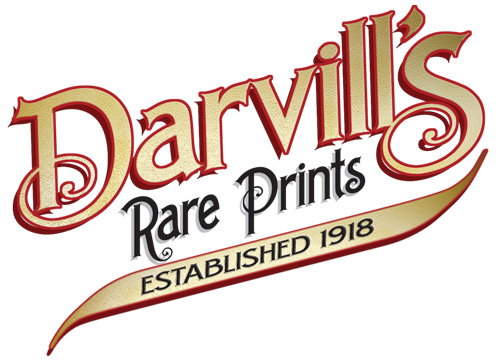 NEW WEBSITE COMING SOON!
Sign up for our email list! We will email you a Special Discount Code for your next purchase.
Wales Illustrated
by Henry Gastineau
published by Jones & Co., Temple of the Muses, Finsbury Square, London
(1836)

Original Steel Engravings over 180 years old

Sheet size: approx. 5¼ x 7¼ inches
HENRY GASTINEAU (1791-1876) was a topographer and landscape artist. He trained as an engraver and then studied at the Royal Academy Schools, after which he travelled extensively in Great Britain painting the scenery as he went. He was elected Associate to the Old Watercolour Society (AOWS) in 1821 and became a full member (OWS) in 1823. From 1827, Gastineau worked in Camberwell as a drawing master, where he died on January 17th, 1876.
Engravers such as T. Barber, H. Jorden and F.R. Hay produced the steel engravings (a process which became very popular during the nineteenth century) for the Wales Illustrated book. Henry Gastineau's interpretation of the landscape was romantic and sublime; concentrating on the wild and romantic scenery of rocks, cataracts and rushing streams.