Charles Dana Gibson (September 14, 1867 - December 23, 1944), was an American graphic artist, best known for his creation of the Gibson Girl, an iconic representation of the beautiful and independent American woman at the turn of the 20th century.
From the start, Gibson's interests were in portraying the social set rather than political figures, and his audience enjoyed the manner in which he poked fun at high society characters with their idiosyncrasies. His monthly salary started at $33, rising each month to $185 in the third month. His value to Life was clearly tangible to both publisher and illustrator from the first drawing, for his work caused circulation to increase. At the same time, he also sold his illustrations to Tid-Bits, later re-named Time magazine. By 1890, Gibson was illustrating articles for Scribner's, Century, and Harper's.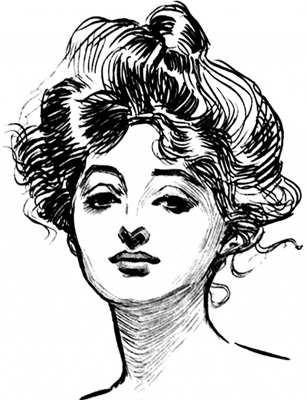 In 1890, he started drawing 'The Gibson Girl' and later featured her in his first full independent portfolio in 1894. Undoubtedly, Irene Langhorne Gibson, his wife, was the model for 'The Gibson Girl', and her granddaughter looks just like her. There have been other theories to the contrary but they are highly unlikely. In 1904, Robert Collier and Condé Nast tried to sign Gibson to their magazine team at Collier's Weekly, just as they had done with Pyle, Remington and Parrish. Gibson refused due to his loyalty to Life, but they compromised and agreed to a sharing relationship with Life, with a contract of $100,000 for 100 illustrations over a four-year period.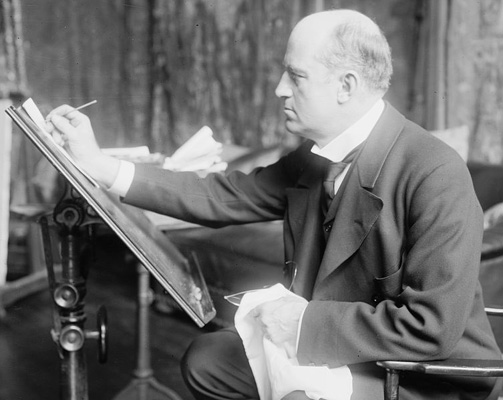 Charles Dana Gibson (1867-1944)