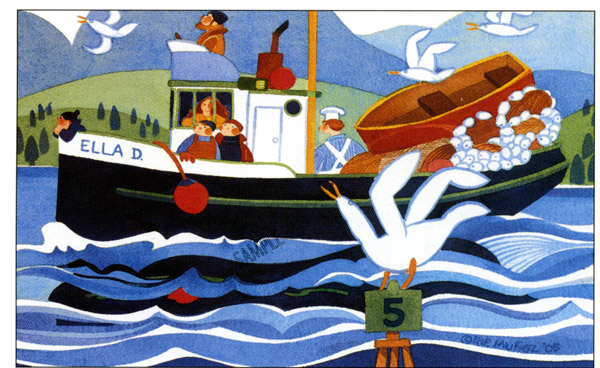 Ella D. (2006)
edition size: 600
Image Size: 12 x 7 3/4 inches


"Ella D."

"The Ella D. is approaching port. She'll sell her fish to the local fish buyer, refuel, stock up on groceries and head back out to the fishing grounds. It's a busy time during the commercial fishing season."

Sorry, we sold our last one. Contact us if you would like for us to try to find one for you.
Genuine signed, limited edition silkscreens and full color prints from celebrated Alaskan artist Rie Munoz.
Darvill's Rare Prints has an extensive collection of both recent and earlier hard-to-find editions.
If you do not see a print you are looking for, please email us, as we may be able to find it for you. We have many contacts with other official dealers of the art of Rie Muñoz.