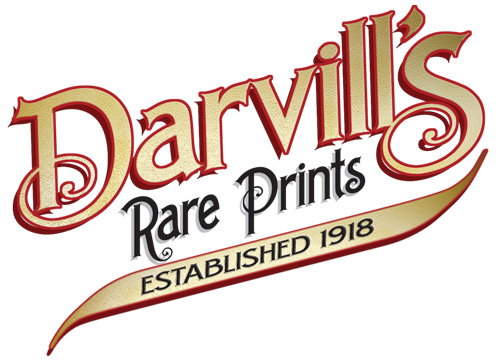 NEW WEBSITE COMING SOON!
Sign up for our email list! We will email you a Special Discount Code for your next purchase.
Original aquatint etchings from
the Paris Etching Society (N.Y., USA) and Sidney Z. Lucas
Printed in France by Sidney Z. Lucas, 1930s-1940s

Original aquatint etchings on sturdy woven paper
These are original prints from the 1930s-1940s and NOT modern reproductions.
Most of the aquatint etchings were produced in France (stamped on back of print) in limited runs of about 300-350.
Unfortunately, the handwritten titles and signatures by the artists in pencil on the etchings are usually illegible.
While we have tried to decipher them, they are, at best, educated guesses. Corrections are welcome.

Please click on the thumbnail images below to view the enlargements for any age-related conditions.
The Darvill's electronic watermark does not appear on the antique print.