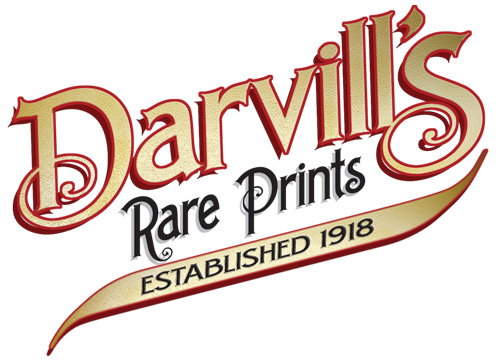 NEW WEBSITE COMING SOON!
Sign up for our email list! We will email you a Special Discount Code for your next purchase.
Surrey Landscapes
by Percy Robertson
Percy Robertson
(1869-1934)
Percy Robertson was the son of the watercolourist Charles Robertson, RWS. He was born in Bellagio, Italy and studied at Charterhouse school in Surrey. A talented watercolour landscape painter and very capable etcher, he was elected a member of the Royal Society of Painter Etchers and Engravers in 1908. He lived in Godalming, London and between 1909-1915 in Maidenhead, Berkshire. He exhibited widely including 33 works at the Royal Academy and 166 at the Royal Society of Etchers.
---
Original Softground Etchings over 120 years old
(Proofs before letters, limited to 500 copies)
Facsimile of descriptive text by Percy Robertson to accompany each etching.
Sheet Size: 19¼ x 24½ inches
Image Size: 7 x 9¾ inches
Condition: Excellent, aside from slight mat burn to "Dorking" plate.
Please click on thumbnail image below to see enlarged image of entire plate.