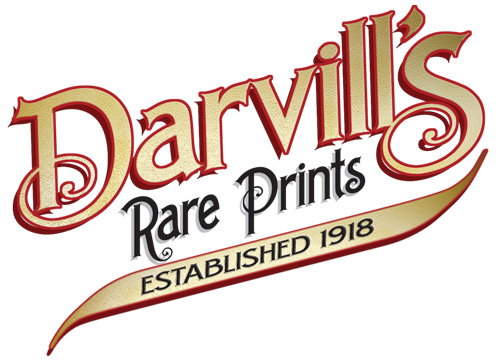 NEW WEBSITE COMING SOON!
Sign up for our email list! We will email you a Special Discount Code for your next purchase.
The Water-colour Drawings of J.M.W. Turner in the National Gallery.
A Selection of Fifty-Eight Subjects reproduced in Colour, comprising—Harbours of England, Rivers of England, Rivers of France: The Seine

published by Cassell and Company, Limited
London, Paris, New York and Melbourne
MCMIV
(1904)

Original Antique Prints over 100 years old, NOT modern reproductions
Sheet size: approx. 13 1/8 x 10 7/8 inches (33.3 X 27.6 cm)
Image size: varies, but averages around 9 1/4 x 6 1/4 inches
The prints are presented as they were originally issued: in a light paper passe-partout (paper mount or mat)
(note that the entire sheet is too large to scan, but margins are full and present)
Joseph Mallord William Turner (1775-1851) is acknowledged as the most important landscape artist in the history of art in the British Isles. His contribution to every aspect of his field was immense. Throughout a long and successful career he was recognized as a genius and his art valued even above the exquisite and rare pictures of his contemporaries such as Thomas Girtin and John Robert Cozens.

Trained as a topographical and architectural draughtsman, Turner learnt rapidly from his first master, Thomas Malton and by 1790 exhibited a watercolour at the Royal Academy, London. In that year he enrolled as a student at the Academy where he learned the high art of pure landscape painting.

From early in his career he enjoyed travelling to draw sites. He kept to this practice over many years travelling throughout Britain and Europe to observe beautiful scenery.