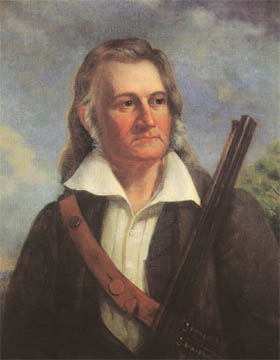 The Birds of America, First Royal Octavo Edition
John James Audubon explored the American backwoods and wilderness to discover, record, and illustrate its avian life. America's most revered artist-naturalist, John James Audubon (1785–1851), is renowned for his extraordinary undertaking to record the birds of America. The images he created are icons of 19th-century art. Though he studied and drew from nature since childhood, it was not until 1819 when he was the father of two sons that John James Audubon fully embraced the life of an artist-naturalist with the support of his devoted wife, Lucy Audubon. In 1820, John James Audubon left his family in Cincinnati, embarking with a young apprentice, Joseph R. Mason. Mason worked with John James Audubon from 1820 until 1822, contributing mostly botanical elements to about 55 of John James Audubon's paintings. Later, the artists George Lehman, Maria Martin, and his sons Victor Gifford Audubon and John Woodhouse Audubon assisted John James Audubon with botanical and landscape backgrounds. Published from 1827–1838, the lavish double-elephant-size folio of The Birds of America, spectacularly launched John James Audubon's career as an artist-naturalist and publisher of natural history folios depicting North American birds and animals.
To make The Birds of America more affordable and widely available, in 1839 John James Audubon began the first octavo edition, a smaller version of the folio which was printed and hand-colored by J. T. Bowen in Philadelphia. Employing a new invention, the camera lucida, the images were reduced in size, rendered in intermediate drawings by John James Audubon and his son John Woodhouse, and then drawn onto lithographic stones. These miniatures exhibit a remarkable amount of attention to quality and detail, as well as a meticulous fidelity to the larger works. Some compositional changes were made in order to accommodate the smaller format. Like the Havell edition, John James Audubon's first octavo edition was sold by subscription and distributed in parts, five at a time. However, the octavo editions were issued in proper phylogenic, or species order. These prints also bear the plate number in the upper right-hand corner and the subscription number in the upper left. The first edition of approximately 1,200 sets was completed in five years from 1839 to 1844.
Though the first edition remains the most desirable, several octavo editions of both the The Birds of America and The Viviparous Quadrupeds of North America were produced. In 1856, a second edition of the Birds was published by John James Audubon's son, Victor Gifford. The octavo edition of The Viviparous Quadrupeds of North America was first published between 1849 and 1854.