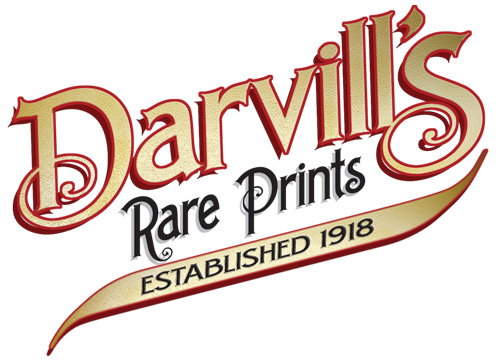 NEW WEBSITE COMING SOON!
Sign up for our email list! We will email you a Special Discount Code for your next purchase.
Darvill's Rare Prints is pleased to offer a huge selection of original H.K. Browne ("Phiz") prints from various Charles Dickens publications.

The prints below are from Dickens' "Dombey and Son"
which was released in parts between October, 1846 and April, 1848.
Begun whilst in Lausanne, away from home, London and favourite walks, Dombey and Son is about failed communities and aloneness, "dreary" homes and travel, unwelcome reunions and partings, in a world rather like our own, where finance, goods, commerce and people circulate in an increasingly globalised way. If, as is often supposed, later novels like Bleak House are "about" the often-hidden links between people, Dombey and Son is particularly concerned with the disconnections, discontinuities and gaps between people in a world of economic, social and colonial flux. Indeed, the two approaches are not as dissimilar as they may first seem: a book about hidden links may actually be the same thing as a book about the gaps between people—both are comments on a modernity in which traditional, straightforward relations are undermined and even erased.
Dickens's seventh novel, Dealings with the Firm Dombey and Son: Wholesale, Retail, and for Exportation, was published in twenty monthly parts between October 1846 and April 1848 by Bradbury and Evans. Original illustrations were undertaken by Hablot Browne ("Phiz"). It was first published complete in April 1848 and was very well-received.
[Source: Literary Encyclopedia]
These are original prints over 170 years old, not reproductions.
Page size is approximately 5 3/8 x 8 1/4 inches.
There may be some damp staining or foxing on the prints due to their age,
so please have a look at the provided enlargements
by clicking on the thumbnails below.
We have many more prints by Phiz...
please see the Satire/Humor page by clicking here.