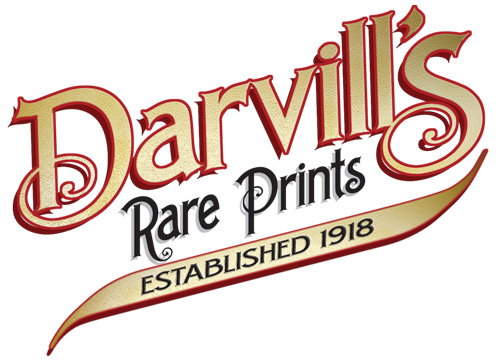 NEW WEBSITE COMING SOON!
Sign up for our email list! We will email you a Special Discount Code for your next purchase.
Darvill's Rare Prints is pleased to offer a huge selection of original George Cruikshank prints from Charles Dickens' Oliver Twist, as well as other publications.

The prints below are from Dickens' "Oliver Twist" which was released in parts between 1838 and 1841. There may be some prints that are not from "Oliver Twist" but from the same time period.
Dickens' second novel tells the story of the orphan Oliver set against the seamy underside of the London criminal world. Published in monthly parts in Bentley's Miscellany, partly concurrent with Pickwick and Nicholas Nickleby, the novel was illustrated by George Cruikshank.
In this departure from the merry world of Pickwick, Dickens targets the Poor Law Amendment Act of 1834 which renewed the importance of the workhouse as a means of relief for the poor.
Dickens was severely criticized for introducing criminals and prostitutes in Oliver Twist, to which Dickens replied, in the preface to the Library Edition of Oliver Twist in 1858, "I saw no reason, when I wrote this book, why the very dregs of life, so long as their speech did not offend the ear, should not serve the purpose of a moral, at least as well as its froth and cream." The novel was well received but not with the adulation of Pickwick.
One of the most dramatized of Dickens' works, Oliver Twist was appearing in 10 theaters in London before serialization of the novel was even completed.
[source: fidnet.com]
These are original prints over 160 years old, not reproductions.
Page size is approximately 5 3/8 x 8 1/4 inches.
There may be some damp staining or foxing on the prints due to their age, so please have a look at the provided enlargements by clicking on the thumbnails below.
We have many more prints by the Cruikshank family... please see the Satire/Humor page by clicking here.