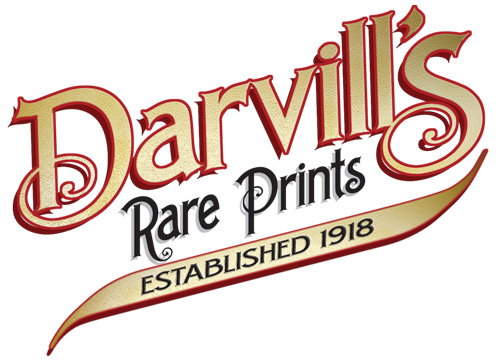 NEW WEBSITE COMING SOON!
Sign up for our email list! We will email you a Special Discount Code for your next purchase.

Vintage Portfolio Prints of Game Bird Hunting from The Field & Stream Portfolio

Original prints from 1946-1947 • Published by Gunning & Fishing Prints Publishing Co., Inc.
After original paintings by A. Lassell Ripley
(these prints are NOT modern reproductions, they are over 70 years old!)
Image size about 12 1/2 x 10 inches
Sheet size is about 16 1/8 x 12 7/8 inches

Please see the information below each thumbnail below for size and price
Condition is generally excellent—these vintage prints have been stored flat and in the dark
for over 60 years and still retain their original brilliant color. Occasional corner or edge wear may be present.

Please click on the thumbnails below for a larger image.
The Darvill's digital watermark does not appear on the actual vintage prints.
For vintage Fishing prints from the Field & Stream Portfolio of 1946, featuring Lynn Bogue Hunt prints, please click here