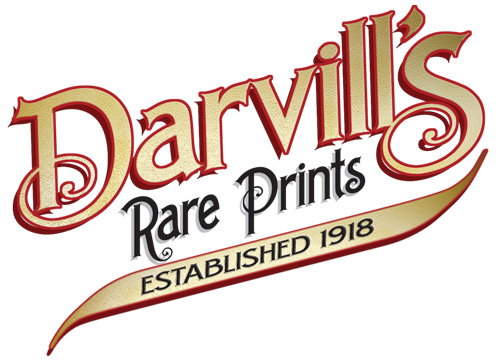 NEW WEBSITE COMING SOON!
Sign up for our email list! We will email you a Special Discount Code for your next purchase.
British Fresh-Water Fishes
by Reverend William Houghton
printed by Benjamin Fawcett and published by William MacKenzie of London in 1879
Original 135-plus-year-old Colour Wood Engravings (chromoxylographs) after illustrations by A.F. Lydon

Sheet size: approximately 10.5 x 14.5 inches (about 26.7 x 36.8 cm).
| | |
| --- | --- |
| Rev. Wm Houghton | One of the most beautiful late Victorian books on British fishes. The excellent plates are by Frank Lydon who also drew the plates for Couch's work on fishes. The book treats the natural history of various species of fishes, amongst which are many salmons, that are known to occur in the rivers, lakes, and ponds of the British Isles. "The high sales figures achieved by many popular Victorian natural history books were largely proportional to the quantity and quality of the pictures in them. Victorians, too, liked pretty pictures... without A.F. Lydon's colour-printed plates, few would have been willing to discover what natural curiosities the Revd W. Houghton and his offspring encountered on their walks in the country and by the seaside " (Dance p. 206). |