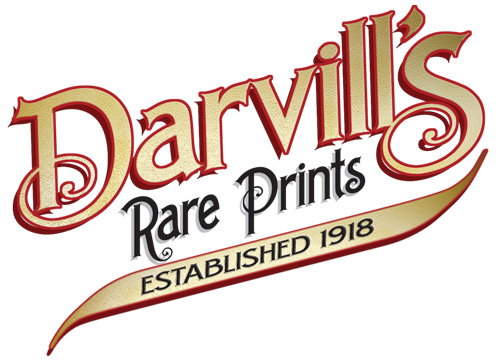 NEW WEBSITE COMING SOON!
Sign up for our email list! We will email you a Special Discount Code for your next purchase.
Meyers Konversation: Lexikon
published in Leipzig and Wien by Bibliographisches Institut

Meyers Konversations-Lexikon was a major German encyclopedia that existed in various editions from 1839 until 1984,
when it merged with the Brockhaus encyclopedia.
Joseph Meyer (1796-1856), who had founded the publishing house Bibliographisches Institut in 1826,
intended to issue a universal encyclopaedia meant for a broad public: people having a general knowledge as well as businessmen, technicians and scholars,
considering contemporary works like those of Pierer and Brockhaus to be superficial or obsolete.
[source: wikipedia.com]

Original color lithographs (chromolithographs)
Sheet size: 12¼ x 9½ inches (double page prints with folds, as issued) or about 32 x 24 cm
6¼ x 9½ inches (single page prints) or aout 16 x 24 cm
German Titles