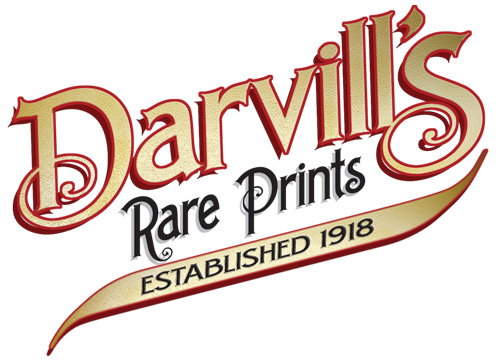 Since Adirondack Retro acquired Darvill's Rare Prints in August of 2022, we have been working tirelessly on our New State-Of-The Art Website. We are excited to announce that it is now up and running and that our massive inventory of Antique Prints and Rare Maps are being transferred over to the new site daily. In addition to the nearly 500,000 prints found on www.DarvillsRarePrints.com, Adirondack Retro offers an eclectic selection of Antique and Vintage Advertisements along with their Limited Edition Giclee Prints. During this transition, customers will still be able to shop and make purchases on www.DarvillsRarePrints.com.
---
National Portrait Gallery of Eminent Americans: Orators, Statesmen, Naval and Military Heroes, Jurists, Authors, Etc., Etc.,
from the Original Full Length Paintings by Alonzo Chappel, with Biographical and Historical Narratives by Evert A. Duyckinck, editor of "Cyclopedia of American Literature," etc.
New York: Johnson, Fry & Company
27 Beekman Street
(TWO VOLUMES: 1862, 1864)
Original steel engravings over 150 years old

Note: some age-appropriate foxing/toning/tears/soiling or other issues may be present.
Please click on a thumbnail image for an enlarged view and to assess condition from the detailed scan provided.
The digital Darvill's watermark does not, obviously, appear on the actual original antique print