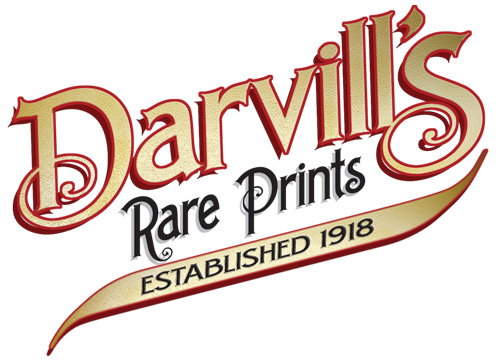 NEW WEBSITE COMING SOON!
Sign up for our email list! We will email you a Special Discount Code for your next purchase.
Foreign Field Sports, Fisheries, Sporting Anecdotes, &c. &c
by Samuel Howitt
Published by Edward Orme, London, 1813
Gorgeous original hand-coloured aquatint engravings of exotic hunting and sporting scenes.
The sheet size of these beautiful aquatints is approximately 12.75 inches wide by 8.75 inches high.
(Image area varies, but approximately 7.75 x 5.25 inches.)

Mild grubbiness in the margins of most plates, occasional foxing, sometimes light text offsetting.
Please click on thumbnails for enlarged view of each plate.
(PLEASE NOTE: THE ENTIRE SHEET IS TOO LARGE FOR A COMPLETE SCAN, THUS THE MARGINS DO NOT APPEAR COMPLETE, BUT ARE.
THE LEFT & RIGHT MARGINS ARE APPROX. 2 INCHES AND THE TOP & BOTTOM ARE APPROX. 1 INCH.)