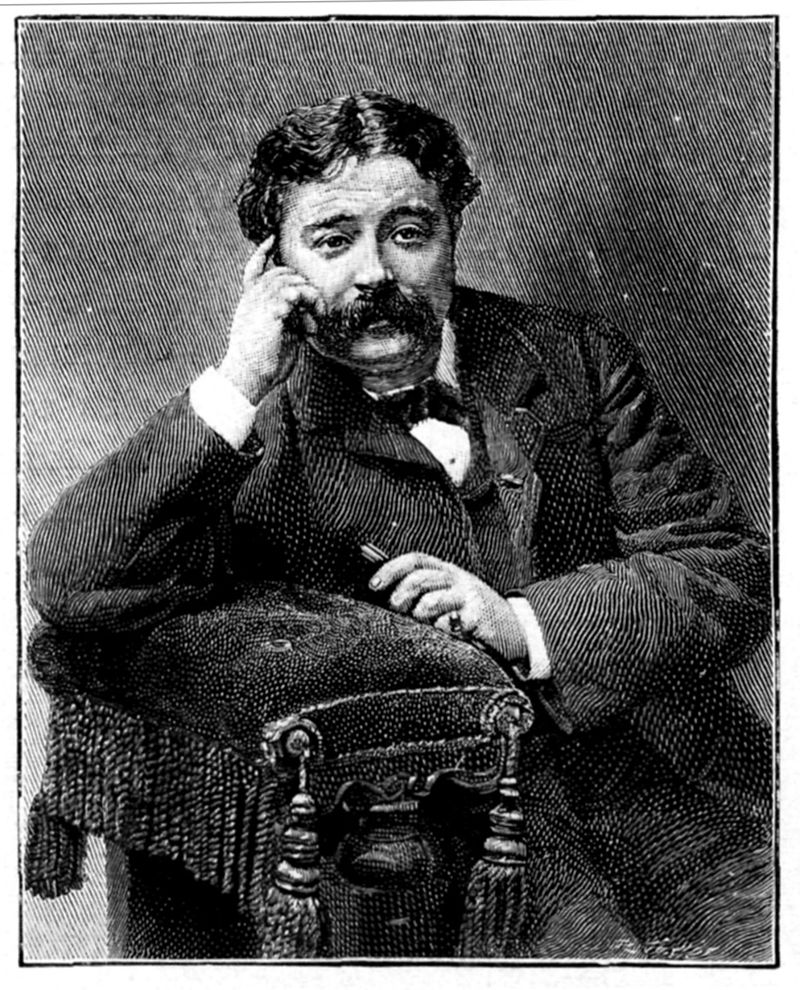 HARRY FURNISS (1854-1925)
At age 26, about the time he started to work for Punch.
source: Wikipedia
Harry Furniss was a highly inventive and energetic cartoonist and illustrator. Though he worked as Parliamentary cartoonist for Punch for fourteen years, he was of independent spirit, and so happier developing his own projects, be it his parodic 'Royal Academy' or the magazine, Lika Joko. His ability to epitomize a person's character by exaggerating mannerism or appearance made him an ideal illustrator for the work of Charles Dickens.

Harry Furniss was born in Wexford, Ireland on 26 March 1854. He was the son of a Derbyshire Civil Engineer and his second wife, the Scottish miniature painter, Isabella Mackenzie. When the family settled in Dublin, in 1864, Furniss was educated at the city's Wesleyan College, and then studied at the schools of the Royal Hibernian Academy.

Furniss always maintained that he was essentially self-taught as an artist, and he appears to have gained many of his skills as a draughtsman from Punch and its Irish version, Zozimus (later Zoz, or the Irish Charivari). He had contributed cartoons to Zozimus from the early age of sixteen and, before his move to London in 1873, worked in Dublin on various illustrative projects.

From 1876, Furniss was employed as a Special Artist for the Illustrated London News, in which capacity he tackled a range of subjects from bohemian life to proceedings in Parliament. As a result of this experience, the political journalist, Sir Henry Lucy, chose Furniss to illustrate his new Parliamentary review for Punch, a periodical that, until then (1880), had rejected Furniss's sketches. He joined the staff in 1884, on a retainer rather than as a full-time member. Like the work of Thomas Rowlandson, which was then enjoying a revival, Furniss's art of political caricature criticised less through an explication of issues than through the depiction of personal quirks, most notably Gladstone's high collars. This was equally true of his 'Royal Academy' (1887), an exhibition – held at the Gainsborough Gallery, New Bond Street – which aimed to entertain by parodying the mannerisms of leading academicians in a series of black and white images. His popularity in the field of caricature led to extensive tours in Britain, America and the colonies first on 'Art and Artists' (with reference to the Royal Academy) and later on 'The Humours of Parliament'.

In breaking with Punch in 1894, over a question of copyright and fees, Furniss had to relinquish his membership of the Commons' Press Gallery, so potentially damaging his career as both artist and lecturer. His solution was to found Lika Joko, his own comic magazine, which merged a year later with the Pall Mall Budget to form the New Budget.

In tandem with his work as a caricaturist, Furniss developed as a book illustrator, collaborating with Lewis Carroll on the two books of Sylvia and Bruno (1889 and 1893), and with G E Farrow on the Wallypug books (1895 and 1905). His distinction as an illustrator was acknowledged by commissions to illustrate complete editions of Dickens (1910) and Thackeray (1911). His own books include Confessions of a Caricaturist (1901), Harry Furniss (1903) and My Bohemian Days (1919). Ever resourceful, he then turned to cinematography, working in New York with Thomas Edison as a writer, producer and actor (1912-14), and returning to London at the outbreak of the First World War to produce a short film entitled Peace and War: Pencillings by Harry Furniss. He spent his last years in Hastings, dying there on 14 January 1925. A memorial exhibition was held at the Fine Art Society in that year.

Of his four children, Dorothy became an artist and a collaborator on some of his later book illustrations.
His work is represented in numerous public collections, including the National Portrait Gallery.
SOURCE: Chris Beetles Gallery