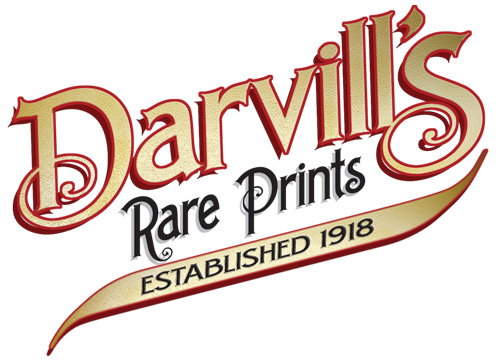 NEW WEBSITE COMING SOON!
Sign up for our email list! We will email you a Special Discount Code for your next purchase.
Portrait of America

Preface by Bernard DeVoto, Edited by Aimée Crane
published by Hyperion Press, New York
—1945—

Original offset lithographs over 70 years old.
Sheet size: approximately 10 3/8 x 13 inches • Image sizes vary
(The color prints are on a slightly glossy white paper, the black and white prints are on a tan matte paper. Blank verso.)
Please click on the thumbnails below for an enlarged view. The prints are over 70 years old, so some minor edge/corner wear is to be expected. Any major flaws will be mentioned.
NOTE: THE SHEET IS TOO LARGE TO SCAN ENTIRELY, SO THE WHOLE IMAGE/MARGINS WILL NOT BE SHOWN.