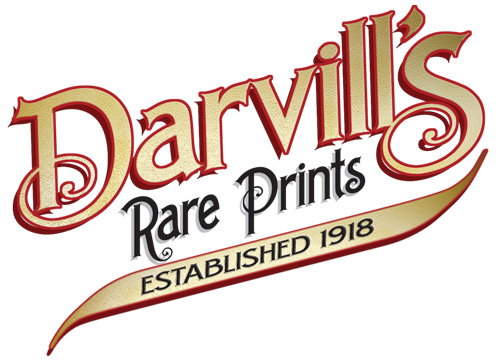 NEW WEBSITE COMING SOON!
Sign up for our email list! We will email you a Special Discount Code for your next purchase.
The Sportsman's Repository;
comprising A Series of Highly Finished Engravings
Representing the Horse and the Dog,
in all their varieties;
by John Scott
London; Henry G. Bohn, York Street, Covent Garden
MDCCCXLV (1845)
Original 165-year-old copperplate engravings from paintings by
Marshall, Reinagle, Gilpin, Stubbs, and Cooper
Sheet size: approximately 10.875 x 7.875 inches • Thick woven paper
Image size varies somewhat, but approximately 7.75 x 5.5 inches

Note: many of the engravings have some damp staining in the margins that do not affect the image area.
Some also have foxing. Please consult the provided enlargements by clicking on the thumbnail images below.
The Darvill's electronic watermark does not appear on the antique engraving.