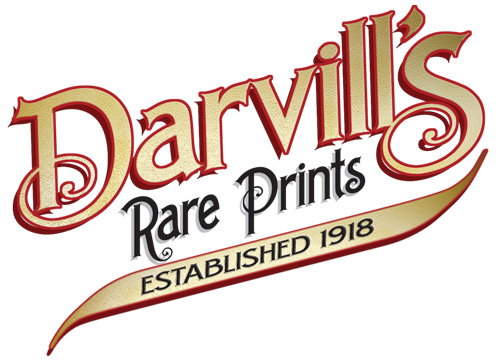 NEW WEBSITE COMING SOON!
Sign up for our email list! We will email you a Special Discount Code for your next purchase.
Deutschlands Flora in Abbildungen nach der Natur...
(German Flora in Illustrations from Nature)

by Jacob Sturm (1771-1848) and son, Johann Wilhelm Sturm (1808-1865)
Nuremberg, Germany • published between 1798-1862

Original hand-coloured engravings over 150 years old

Mounted/Matted with antique white, acid-free mat.
Outer measurement of 5x7 inches—easily framed in standard 5x7 frame!
Jacob Sturm (17711848) was the most famous engraver of entomological and botanical scientific publications in Germany at the end of the 18th and beginning of the 19th century. He lived in Nuremburg.
Sturm became a celebrated insect collector and founded the Nürnberg Society for Natural History. His entomological and botanical plates are very accurately drawn and show minute details and enjoyed a great popularity among naturalists. As most of his works were published in a small format, they could be purchased by a larger public and they were very popular.During this period, Nürnberg was the center of natural history book production in Germany.
"The book Deutschlands Flora in Abbildungen nach der Natur mit Beschreibungen. Nürnberg, gedruckt auf Kosten der Verfassers [ 1 ] ,17981862. 163 parts (in 136 volumes) contains... neat and attractive little engravings, no more than 5 in. by 3½ inches in size... He thus deliberately chose this minute format in order to make a knowledge of the German flora available by pictures to as many as possible and as cheaply as possible. Despite their smallness, they carry a surprising amount of detail. Jacob Sturm learnt his art from his father, Johann Georg Sturm, who was also a Nuremberg engraver" (Blunt & Stearn pp. 258260).
[entry from Wikipedia]