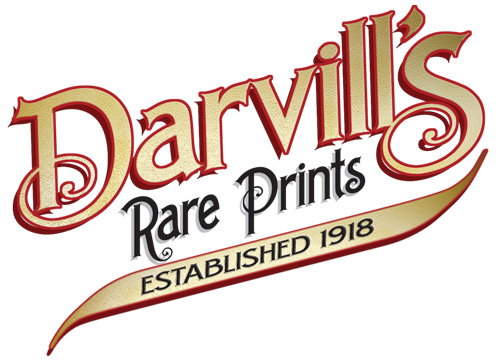 Since Adirondack Retro acquired Darvill's Rare Prints in August of 2022, we have been working tirelessly on our New State-Of-The Art Website. We are excited to announce that it is now up and running and that our massive inventory of Antique Prints and Rare Maps are being transferred over to the new site daily. In addition to the nearly 500,000 prints found on www.DarvillsRarePrints.com, Adirondack Retro offers an eclectic selection of Antique and Vintage Advertisements along with their Limited Edition Giclee Prints. During this transition, customers will still be able to shop and make purchases on www.DarvillsRarePrints.com.
---
The Complete Works of Shakespeare,
revised from the original editions, with Historical Introductions and Notes explanatory and critical, a Life of the Poet,
and and Introductory Essay on his Phraseolgoy and Metre.
by James Orchard Halliwell, Esq. R.R.S., F.S.A., Member of the council of the Shakespeare Society &c.
Published by Tallis, Willoughby & Co, London and New York
—1850—

Original steel engraved plates over 170 years old — NOT modern reproductions!
Sheet size: approx. 7 1/2 x 10 1/2 inches (some trimmed) • Image size: varies, but most are about 5 3/4 x 7 1/4 inches.
Please click on the thumbnails below for an enlarged view.