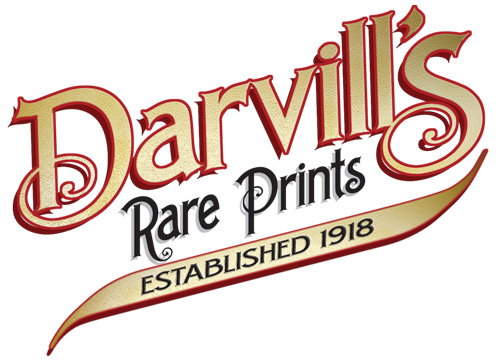 NEW WEBSITE COMING SOON!
Sign up for our email list! We will email you a Special Discount Code for your next purchase.
Report upon The Ornithological Collections made in portions of Nevada, Utah, California, Colorado, New Mexico, and Arizona,
During the Years 1871, 1872, 1873, and 1874
by H.W. Henshaw
(also known as Birds of the Wheeler Survey)

WASHINGTON: GOVERNMENT PRINTING OFFICE, 1875
plates drawn principally by R. Ridgway
lithography by T. Sinclair & Son of Philadelphia

Original Antique color lithographs (chromolithographs) with some hand finishing • Titles mostly Latin
Sheet size: approximately 8.75 x 11.75 inches (22.5 x 30 cm)
Scope and Content
The geographical surveys west of the 100th meridian of the United States operated under a general plan issued by the Chief of Engineers of the U.S. Army Corps of Engineers and were under the supervision of First Lieutenant (later Captain) George M. Wheeler. The first expedition took place in 1869; the last in 1879. According to the general plan, Wheeler's main objective was to survey the parts of the U.S. territory lying south of the Central Pacific Railroad in order to obtain correct topographical knowledge and prepare maps of the region. In addition he was to ascertain everything related to the physical features of the region; discover the numbers, habits, and disposition of Indians in the section; select sites for future military installations; determine facilities available for making rail or common roads; and note mineral resources, climate, geology, vegetation, water sources, and agricultural potential.
USPRR Plates: In the 1850s the United States Army conducted extensive surveys to ascertain the best route for a railroad from the Mississippi River to the Pacific Coast. The final reports consist of 13 quarto volumes with hundreds of full page lithographs and numerous maps. The itineraries of the field parties, together with the illustrations, gave Americans their first comprehensive descriptions of the West. Spencer Fullerton Baird, Assistant Secretary of the Smithsonian Institution, arranged for naturalists to accompany the field parties. A wealth of biological material was obtained and the greater portion of the reports is devoted to descriptions of the plants and animals (mainly vertebrates) found in this vast region. Below are some of the birds.

Please click on the thumbnail images below for a better look at each print.

The digital watermark on images deters image theft and does not appear on the actual antique print.