Source: Historical & Descriptive Account of the Caricatures of James Gillray; Comprising A Political and Humorous History of the Latter Part of the Reign of George the Third
by Thomas Wright, Esq., F.S.A. and R. H. Evans, Esq.
Published: London, Henry G. Bohn, 1851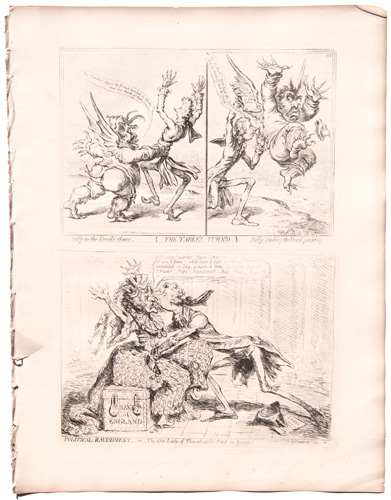 click image above for enlarged view
Plate 166, 167
(Side 1)
Tear lower left margin outside of image area
The Tables Turned. Billy in the Devil's Claws. Billy Sending the Devil Packing.
Political Ravishment; or, The Old Lady of Threadneedle Street in Danger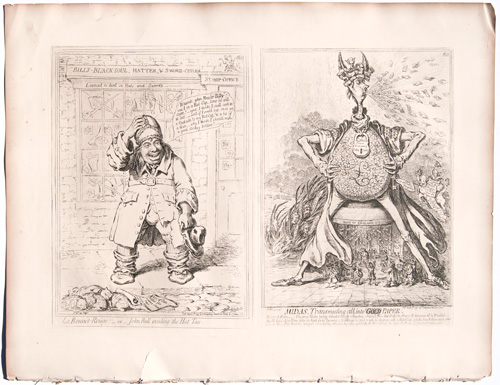 click image above for enlarged view
Plates 168, 169
(Side 2)
Tear in lower margin outside of image area

Midas Transmuting All Into Paper
Le Bonnet Rouge; or, John Bull Evading the Hat Tax