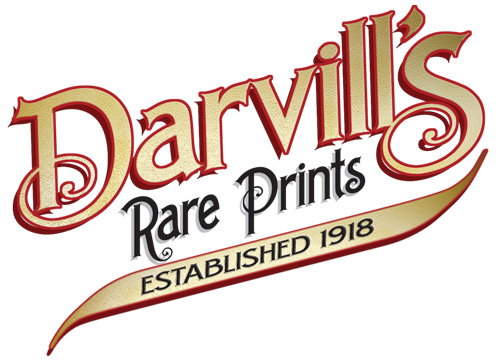 NEW WEBSITE COMING SOON!
Sign up for our email list! We will email you a Special Discount Code for your next purchase.
George Shaw, Frederick P. Nodder and Robert Nodder
The Naturalist's Miscellany 1789-1813, London

Original 200-year-old copperplate engravings with hand-colouring
Sheet size: varies according to trimming, but approx. 5.75 x 9.75 inches.
The paper varies from softly aged to quite white, with little or no foxing and excellent overall condition.

Dedicated to the Most Illustrious Princess, Charlotte, Queen of Great Britain, The Naturalist's Miscellany contains works of such beauty and originality that it is beloved by all who see it. The prints are hand-colored engravings on strong Whatman paper, with the occasional Whatman watermark or date. The prints are in remarkable condition for a work that is 200 years old, with the colors of a beauty and vividness unsurpassed to this day in the world of hand-coloured prints. Darvill's Rare Prints is pleased to offer a selection of prints from this most curiously whimsical and humorous collection of prints.