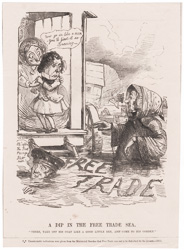 SIDE A
A DIP IN THE FREE TRADE SEA.

"There, take off his coat like a good little Ben, and come to his Cobden."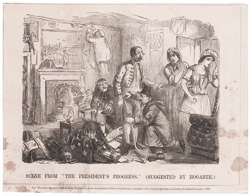 SIDE B
JOHN AND JONATHAN
PUNCH. — "Now, Master Bull, what's all this Noise about?'
MASTER BULL. — "If you please, Sir, young Jonathan wanted my Dinner, and a Fish Bone stuck in his Throat. But it's all right now."