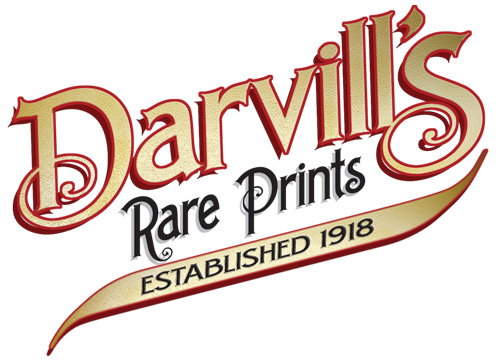 Since Adirondack Retro acquired Darvill's Rare Prints in August of 2022, we have been working tirelessly on our New State-Of-The Art Website. We are excited to announce that it is now up and running and that our massive inventory of Antique Prints and Rare Maps are being transferred over to the new site daily. In addition to the nearly 500,000 prints found on www.DarvillsRarePrints.com, Adirondack Retro offers an eclectic selection of Antique and Vintage Advertisements along with their Limited Edition Giclee Prints. During this transition, customers will still be able to shop and make purchases on www.DarvillsRarePrints.com.
Seymour's Humorous Sketches Illustrated in Prose and Verse
by Alfred Crowquill

(1866, London, Henry G. Bohn, publisher)

Original engravings by Henry Wallis, after sketches by Robert Seymour
Sheet size: approx. 5 7/8 x 9 3/4 inches
(scattered foxing on some plates, please see enlargements)
FOR HAND-COLOURED VERSIONS OF THESE PRINTS, PLEASE CLICK HERE
Robert Seymour, a graphic humourist of the highest order, was born in or near London, about the year 1800. He was apprenticed at the usual age to Mr. Thomas Vaughan, an eminent pattern-drawer in Spitalfields, and his practice in that department of art appears to have given him the facility and accuracy of pencil for which he was afterwards so distinguished. Within a very short period of fulfilling his term of apprenticeship, he commenced, on his own account, as a painter in oils, and must have been tolerably expert at that early age, as already in the spring of 1822, we find him exhibiting a picture of some pretensions at the Royal Academy.
Source: Biographical Notice from Seymour's Humorous Sketches by publisher Henry G. Bohn.