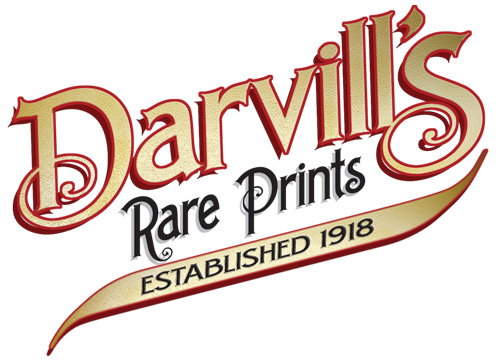 Since Adirondack Retro acquired Darvill's Rare Prints in August of 2022, we have been working tirelessly on our New State-Of-The Art Website. We are excited to announce that it is now up and running and that our massive inventory of Antique Prints and Rare Maps are being transferred over to the new site daily. In addition to the nearly 500,000 prints found on www.DarvillsRarePrints.com, Adirondack Retro offers an eclectic selection of Antique and Vintage Advertisements along with their Limited Edition Giclee Prints. During this transition, customers will still be able to shop and make purchases on www.DarvillsRarePrints.com.
The Hundred Best Pictures
A Visit, at Home, to the Picture Galleries of the World.
Being the Gems from the Galleries of New York, London, Liverpool, Edinburgh, Windsor, Paris, Antwerp, Rome, Berlin, Dresden, Turin, Venice, Madrid, Milan, St. Petersburg, and from the leading Private Collections. Compiled from lists suggested by various Artists and Critics.
Arranged and edited by C. Hubert Letts
London, circa 1901-1905
Original photogravures (photo-engravings from the original paintings) over 100 years old

Sheet size: approximately 9.75 x 14 inches • Image size varies
Photogravures are "tipped" (lightly glued on one side) onto a backing sheet, easily removed if desired, for matting/framing.
Some light text offsetting is possible. Reverse side of backing paper has text from the following plate in the series.
Whenever possible, the text related to the print will be included with purchase.

Please click on a thumbnail for an enlarged view. Note that the entire sheet is too large to scan; only scannable portion shown.