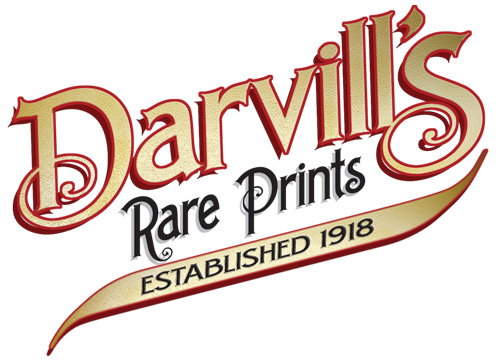 NEW WEBSITE COMING SOON!
Sign up for our email list! We will email you a Special Discount Code for your next purchase.

BACKGROUND: Produced to verify the colours and lines of the lithographs, no more than 20 proofs were printed of each caricature. These prints have no captions or dates, or other descriptive type, and the magazine bound them in numbered albums, in green leather with gilt tooling. They were offered for sale, and also awarded as prizes in the magazine's acrostic contests. At the front of each volume was a printed note from Vanity Fair giving the number of proof volume and the numbered volume in the series. The quality of the colours in the proof prints, their clarity of line and detail and their scarcity make them of considerable interest to collectors.
Source: " In 'Vanity Fair' " by Roy T. Matthews and Peter Mellini
We sell original Vanity Fair prints (lithographs), not reproductions.
Vanity Fair prints are usually about 10½ by 15½ inches, varying somewhat by year and publisher over the 45 years of the magazine's life.

Whenever possible, we provide the original descriptive text or a copy thereof.