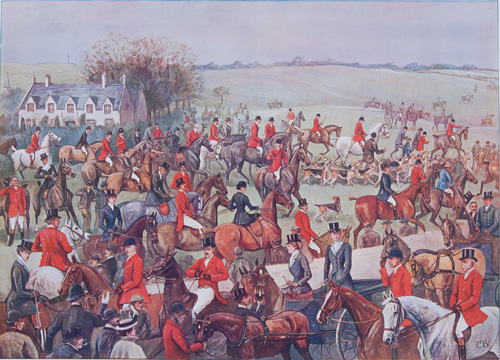 KIRBY GATE
Mr. A. Pryor, Mr. J.D. Craddock, Lady Angela Forbes, Lady Hartopp, Mr. Cecil Chaplin, Mr. Henry Chaplin, The Countess of Warwick, General Brocklehurst, Mrs. Asquith, Lord Henry Bentinck, Mr. Tempest Wade, Mrs. W. Lawson, The Earl of Lonsdale, Mr. Foxhall Keene, Princess Henry of Pless, Mr. Launcelot Lowther, Tom Firr, Captain T. Boyce

Nov. 28, 1901

Special Double Page lithograph.
Sheet size is approximately 22 inches wide by 16 inches high.
No folds, in uncirculated condition!
Text is not available for this antique lithograph.
Click image above for larger view and condition notes.